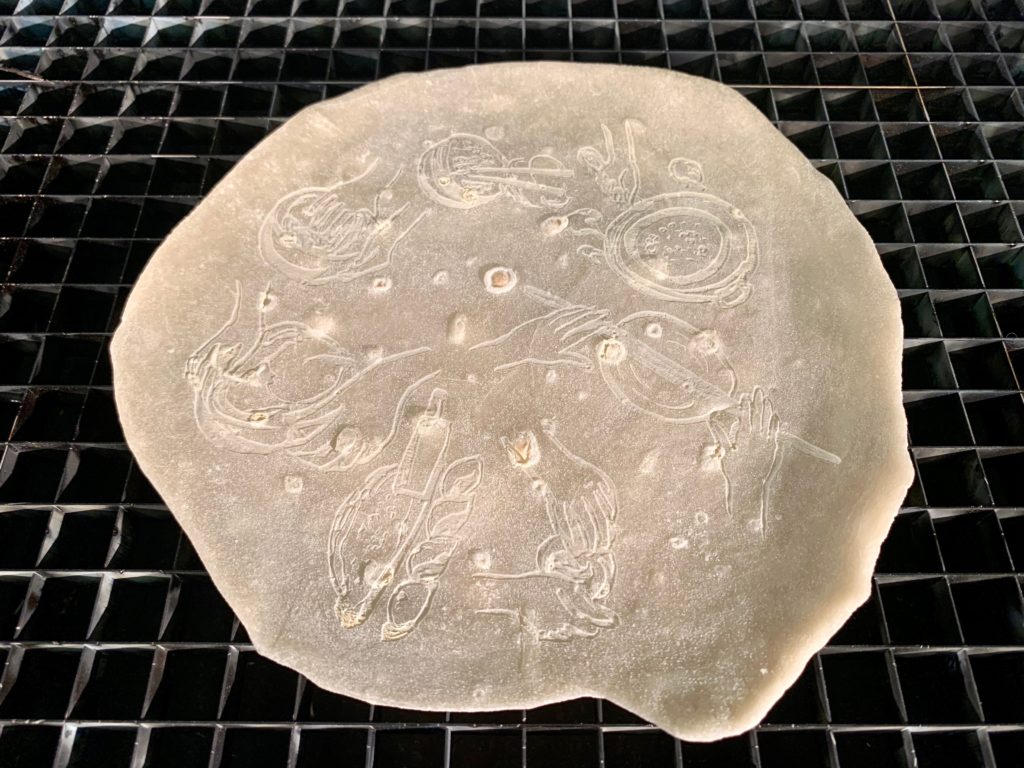 A series of homemade pancakes, lasercut with imagery depicting or relating to the cooking process. The engraved pancakes were also subsequently used as a relief printing matrix.
The project explored conceptual analogues between the cooking process and the lasercutting process, including use of directed heat (cooking/burning), and repetitive motion (rolling action/cutting action).
MATERIAL: Handmade pancake
FILE PREPARATION: Images were scanned from ink drawings, with levels adjusted in Photoshop.
SETTINGS USED:
Trotec Software Settings: Standard, 500DPI, Stucki halftone
Material Template Settings: P:100 v:50-80, PPI: 500, 0.22″ z-offset
TROUBLESHOOTING:
Some of the pancakes were not smooth since they were fully cooked and have burning marks; therefore, they took engraving inconsistently. The size of the pancakes varied, so centering images became a challenge.